Empower foundation has been implementing varied projects under the different program verticals of the organization. The projects have been implemented with the immense support which the organization has received from other organizations.

Parivartan', a joint initiative of Aircel and Empower Foundation, was an employment linked vocational skill training programme in keeping context with the Haryana government's 'Beti Bachao, Beti Padhao' scheme. With two centres in Chakkarpur and Manesar, the training programme focused on the training of girls and women in Haryana in the Retail and Apparel sectors.
SAKSHAM (INTERGLOBE FOUNDATION)
This was a placement-linked skill-building programme aimed at imparting training in the Retail sector to 200 underprivileged youth in Ayanagar, Delhi. The trainees were also provided training in English, Computers and Life Skills, which helped them to prepare in a better way for future job interviews.
IRISE (INTERGLOBE TECHNOLOGIES)
Irise was a placement linked vocational training programme aimed at training 200 women in Gurgaon in the CRM and Data Entry courses. The women were also provided training in English, Computers and Life Skills as part of this programme.
EKLAVYA (CASTROL INDIA LTD.)
The project aims at up-skilling of two-wheeler and four-wheeler mechanics across Delhi, Uttar Pradesh, Haryana and Madhya Pradesh. The primary objective of the intervention is to equip the roadside two wheeler mechanics with new age advanced technical knowledge and life skill capacities such as customer relationship, financial literacy, digital literacy, HSSE, business development etc. Over the past 7 years we have trained more than 25,000+ mechanics from all over the locations.
Ujjwal Kal is the community development initiative of Castrol India which is being implemented by Empower Foundation in Silvassa. It is being implemented in two block Panchayats of Silvassa- Sayli and Rakholi. The project is working under three programs Badlaav (adult literacy), Kiran (awareness sessions) and Sankalp (Entrepreneurship) components of Empower Foundation. The project has been conceptualized to improve the lives of the tribal communities living there. Over the past 3 years we have impacted the lives of 2398 beneficiaries in the community.  Through our Sankalp program we are building community entrepreneurship by taking self-help groups towards entrepreneurship. The program focusses on various thematic areas including literacy, women empowerment, skill development, financial literacy and awareness on health, nutrition and entitlements. The phase IV of the project is on-going.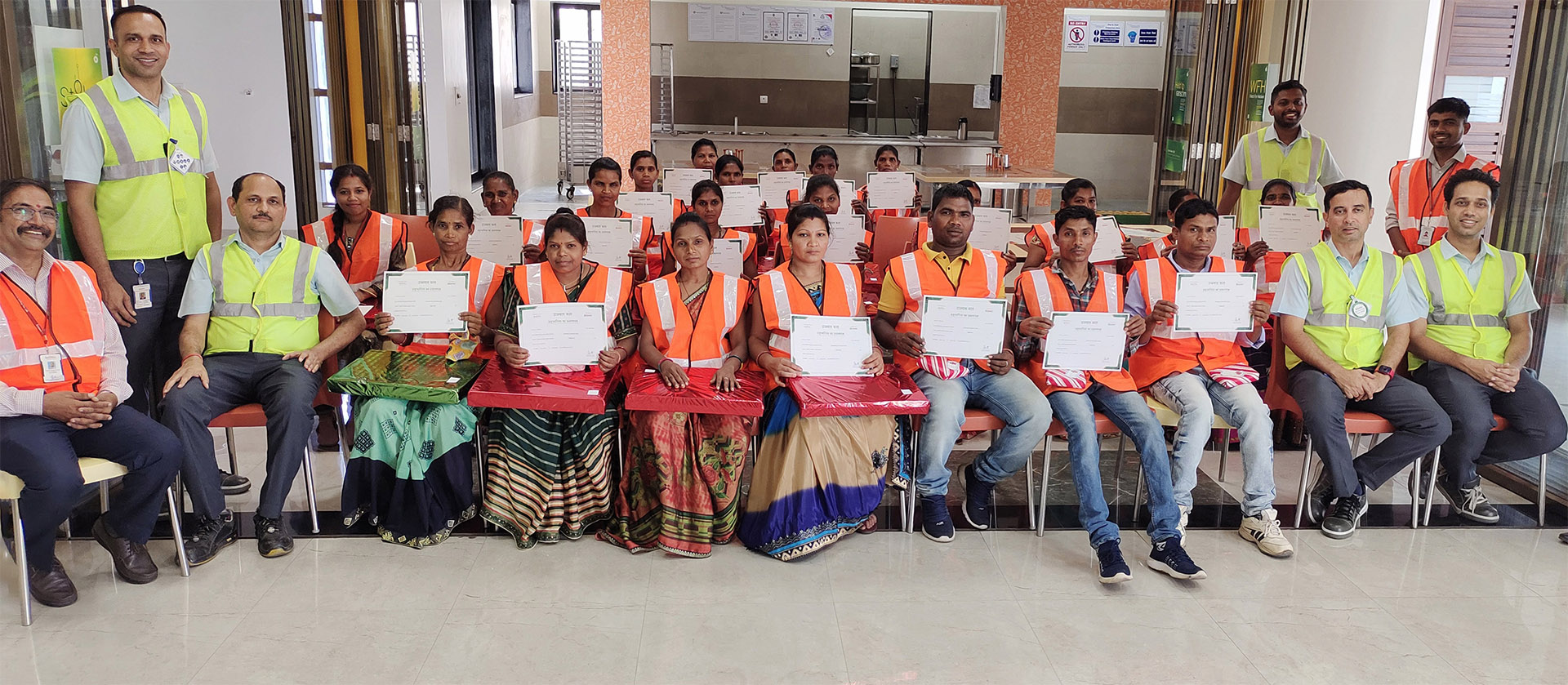 ASIAN PAINTS (ASIAN PAINTS)
250 Plumbers and Carpenters in Himachal Pradesh and Tamil Nadu were trained in new age plumbing and carpentry techniques as well as life skills such as customer relationship, team work, financial literacy, digital literacy etc.
Badlaav project for Expedia Group was implemented in an urban slum of Gurugram. The project is aimed at imparting functional literacy training and awareness on their rights and benefits for adult women. We impacted lives of 50 women in a short span of 7 months.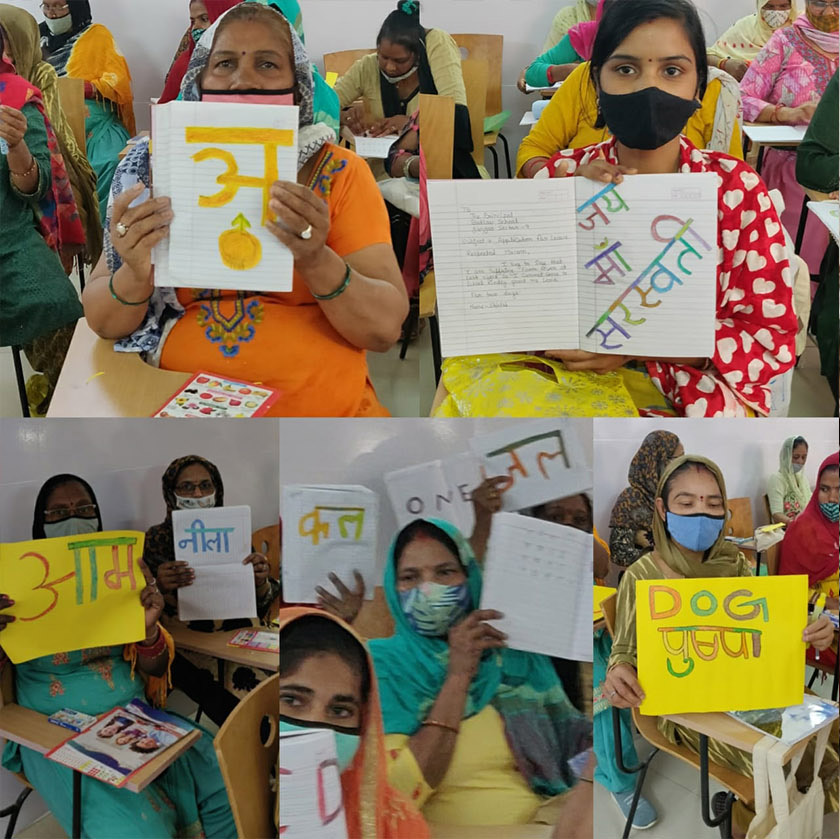 HER&NOW (Deutsche Gesellschaft für Internationale Zusammenarbeit GmbH or known as GIZ)
Empower Foundation with the support of Deutsche Gesellschaft für Internationale Zusammenarbeit GmbH or better known as GIZ, is implementing the 'HER & NOW' project in the state of Uttar Pradesh, with women belonging to the tier II and III cities of the state. The project proposes to provide a gender-sensitive, entrepreneurial training and related support, to 200 skill-certified women and help them in conceptualising and building their business ideas. It promotes the idea for actively strengthening the women led enterprises in the state by creating a gender sensitive atmosphere in the male-dominated business sector. It is currently working in Bulandshahr Moradabad, Hapur and Saharanpur. It has completed five cohorts till September 22, where 338 women were certified. This project works under the conceptualised idea and framework of the SANKALP program.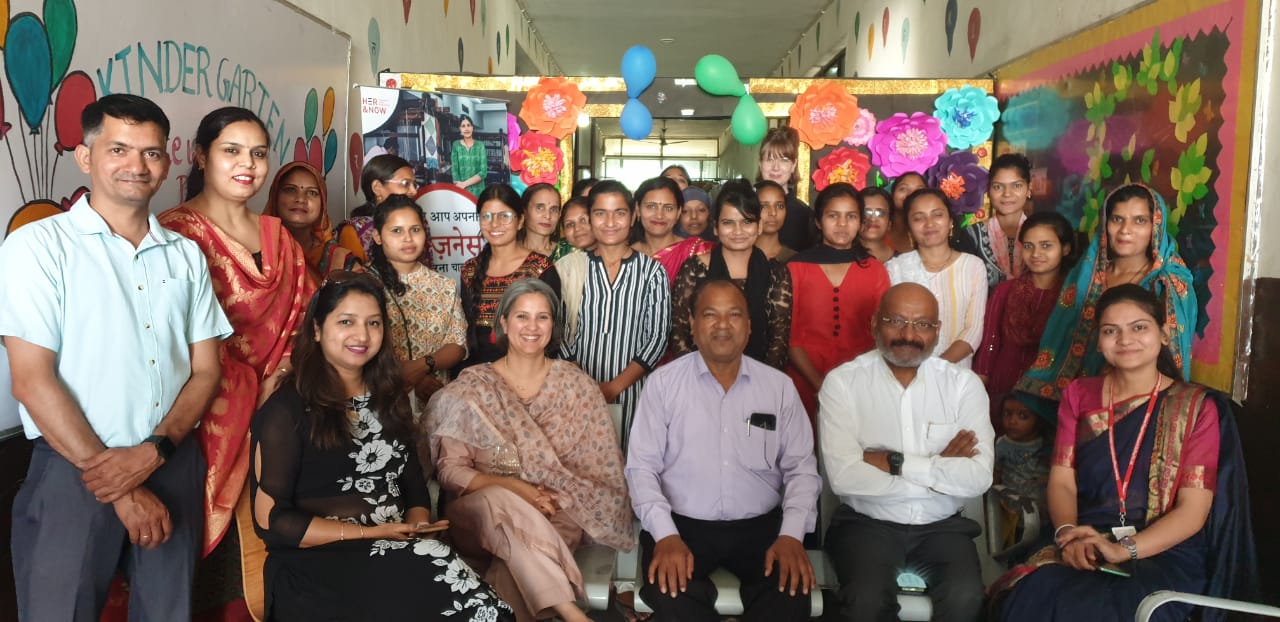 This is Empower Foundation's unique adult literacy program. It aims at providing functional literacy to adults who are illiterates or who have received till class 5. Till date the organisation has provided functional literacy to 205 adults under this standalone program, and under Ujjwal Kal Project it has impacted another 204 adults under this program. It has been implemented in Prayagraj district (Uttar Pradesh) and in Alwar district of Rajasthan. (Link to the program part of this program under programs)
Kiran is an awareness generation program of the organization. which works in the areas of health, hygiene, legal and social rights, etc. for women and men. To date, the organization has provided awareness sessions to 4273 individuals under this standalone program, and under Ujjwal Kal Project it has impacted another 821 individuals under this program. It has been implemented in varied districts of Haryana, Delhi NCR, Rajasthan, and Maharashtra.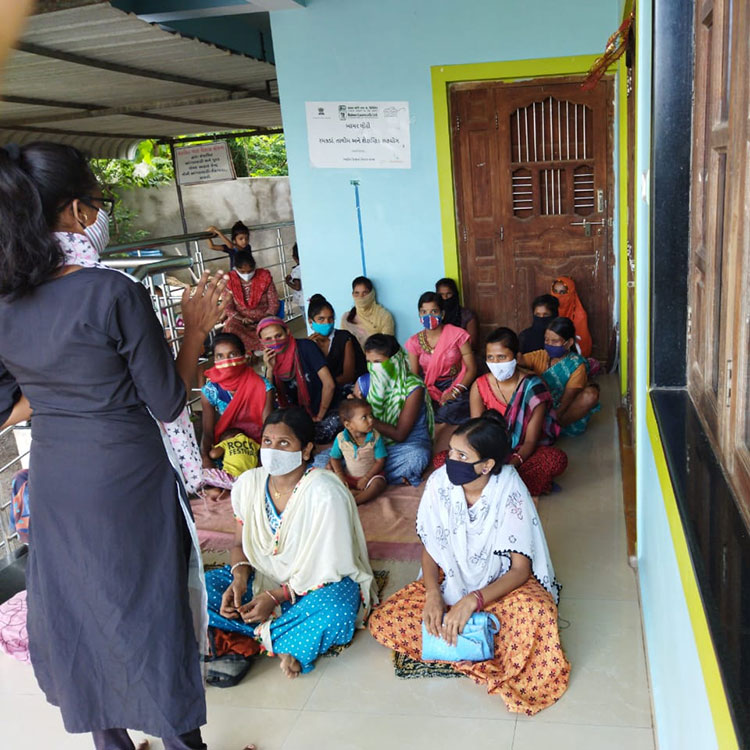 Kaushal Sambal (M3M Foundation)
M3M Foundation's Kaushal Sambal initiative aims at providing domain as well as life skills training to 500 youth in Badshahpur and up-skilling to 100 street vendors. The youth will be linked to employment opportunities post the training programme and the street vendors will be provided with handholding for sustained business growth.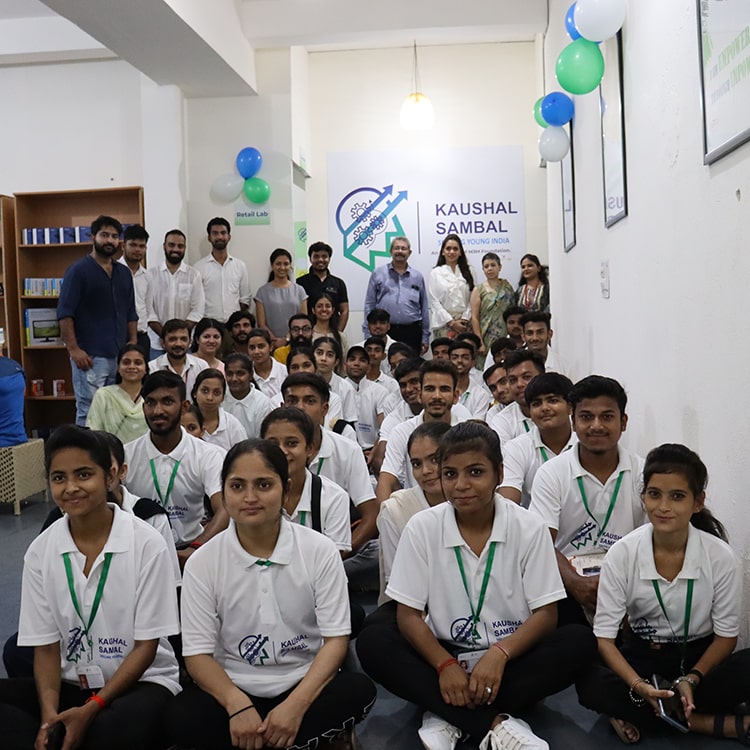 AU Ignite (AU Foundation)
The AU IGNITE, Centre of Excellence Program is a platform to provide youth with relevant skills which help them kickstart a career of their choice. More than 1140 youth in Alwar and Bharatpur districts are being trained in Healthcare, IT/ITeS and BFSI job roles. The training programme has an equal emphasis on domain as well as employability skills so as to provide the youth with all round development.
Jio Bp is currently being implemented in Uttar Pradesh, Haryana, Punjab, and Madhya Pradesh. The primary objective of this initiative is to establish a comprehensive community development program that caters to the villages and surrounding areas near JioMobility Stations. The program focuses on various thematic areas, including Education, Skill Development, Healthcare, Women Empowerment, Financial and Digital Literacy, as well as Road Safety.
By addressing these crucial aspects, the project aims to enhance the overall quality of life for the community members. The implementation includes educating the locals about road safety measures, providing digital literacy training to bridge the technological gap, and organizing health camps to prevent future incidents. The project aims to reach out to 10,000 beneficiaries and ensure their well-being while imparting essential knowledge and skills. Through these efforts, we strives to uplift the community and promote a safer, healthier, and more prosperous environment.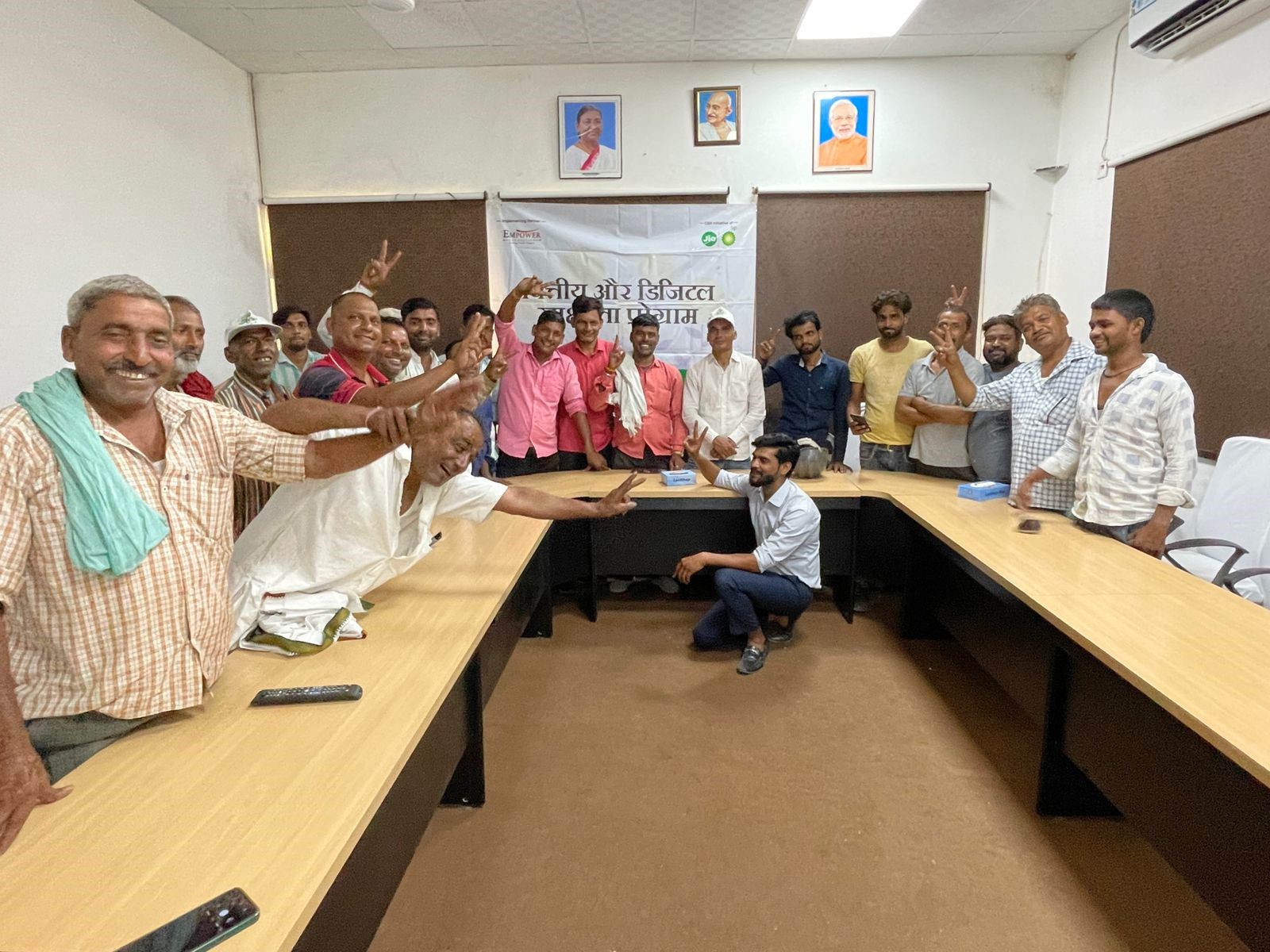 The Atos Prayas Foundation is committed to educating young people in Maharashtra, Karnataka, and Rajasthan. Our objective is to equip these youngsters with a well-rounded education by teaching them a variety of courses. Over a period of three years, our goal is to educate 4,400 young individuals in essential skills and knowledge. We believe that by doing so, we will enable them to not only secure a sustainable living but also contribute to the well-being of their family. We seek to provide these young minds with a varied spectrum of skills through our comprehensive programmes, ensuring they are equipped to confront the challenges of the modern world.
We believe investing in these youth's education and skill development will have a significant influence on their lives, families, and communities. We are dedicated to assisting these individuals on their path to self-sufficiency and a brighter future.
Our mission is to uplift communities and create lasting change by investing in education and skill development. We believe that through comprehensive initiatives, we can transform the lives of individuals, their families, and their communities. Our approach encompasses various strategies such as community awareness sessions, skill development programs, and capacity-building initiatives specifically designed for waste pickers. We are also dedicated to waste management practices, organizing tree plantation drives, and ensuring the maintenance of saplings. By implementing these efforts, our project aims to make a positive impact on society as a whole. Our primary goal is to achieve environmental sustainability by increasing green cover and promoting effective waste management practices. Additionally, we strive to empower the youth and waste pickers by enhancing their abilities to engage in sustainable livelihoods. Through educational campaigns, we aim to educate and empower 120 rag pickers and 1,000 households, enabling them to actively participate in waste management and contribute to a cleaner environment.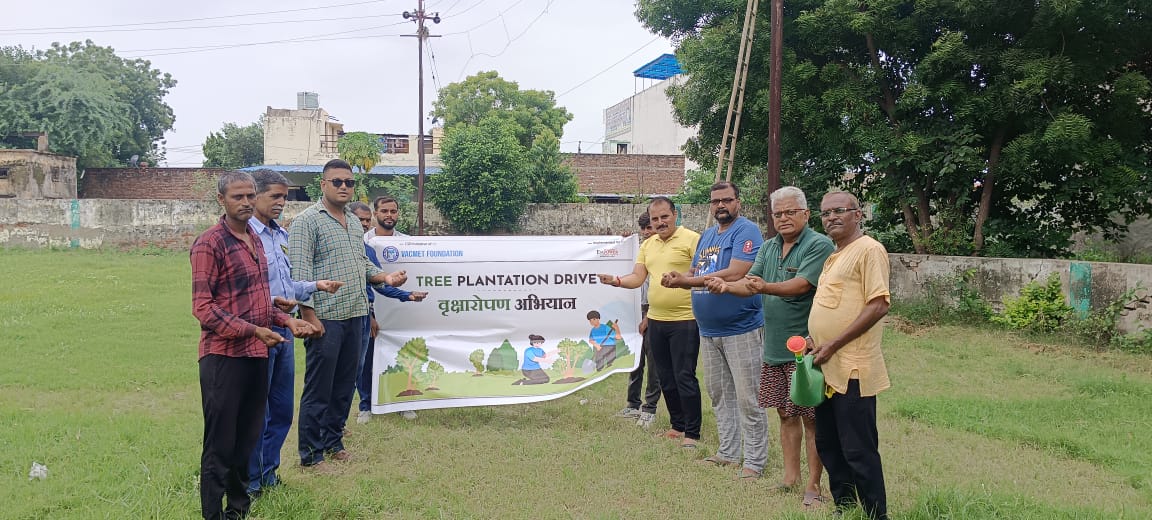 Supported by the Redington Foundation, the skill training centers in Tumkur and Bhiwandi serve as vital hubs for vocational education. With a strong emphasis on practical learning, these centers aim to equip trainees with hands-on skills and introduce them to cutting-edge supply chain management practices. By collaborating closely with industry professionals, the centers ensure that trainees are exposed to the best practices in the field.
At the core of this initiative is the Foundation's dedication to cultivating a skilled workforce in the logistics sector. The training centers stand as a testament to this commitment, offering a bridge between theoretical knowledge and industry demands. By nurturing this symbiotic relationship between education and practice, the Redington Foundation contributes to the development of qualified professionals who are well-prepared to thrive in the intricate landscape of logistics.
Inscol supported Sankalp-Inscol project aims at providing a gender- sensitive, entrepreneurial training and related support, to 100 women and help them in conceptualising and building their business ideas. It is currently being implemented at three locations Moradabad, Saharanpur and Aurangabad. The project works under the conceptualized idea and framework of our Sankalp program. Through the program we are trying to address the specific challenges faced by early stage women entrepreneurs in digitally enabled businesses.
| | | |
| --- | --- | --- |
| ORGANISATION NAME | PROJECT NAME | NO. OF BENEFICIARIES (till March 2023) |
| AIRCEL | PARIVARTAN | 433 |
| CASTROL | EKLAVYA | 25727+ |
| CASTROL | UJJWAL KAL | 2398+ |
| INTERGLOBE FOUNDATION | SAKSHAM | 200 |
| INTERGLOBE TECHNOLOGIES | IRISE | 200 |
| ASIAN PAINTS | ASIAN PAINTS | 252 |
| GIZ | HER&NOW | 338 |
| EXPEDIA GROUP | BADLAAV PROJECT | 50 |
| EMPOWER PRAGATI | BADLAAV | 205 |
| EMPOWER PRAGATI | KIRAN | 14168 |
| AU FOUNDATION | AU IGNITE | 1169+ |
| M3M | KAUSHAL SAMBAL | 277 |
| REDINGTON | - | 561 |
| INSCOL | SANKALP | 108 |
Total no. of beneficiaries impacted