Our team has individuals from a diverse range of backgrounds and disciplines. All are united by their dynamism and passion to work for the society. Collectively this team brings a great deal of energy, creativity and enthusiasm to the table. The team is headed by seasoned professionals who have worked both in the corporate world and the social sector. Core belief of the team is to impact change and empower the less privileged.
A former Executive Director from LIC of India, Vidhu brings with her the experience of having worked in various capacities and leadership roles in her former Company. Empowerment of women has been a subject always close to her heart and she strongly believes that economic independence is the most important milestone in this journey. She is excited to be working in the social sector.A BA Hons in Economics from Miranda House and then MA Eco from Delhi School of Economics.
Aparna holds a Ph.D. in Genetic Engineering from Chandra Shekhar Azad University of Agriculture & Technology. She has more than 25 years of experience in different disciplines of academics as a lecturer, special educator, and trainer. She was associated with Spastics Society of India (now ADAPT) for 8 years. Her recent passion is doing street plays on different social and political issues and has been associated with the famous 'Asmita' theatre company. Daughter of a poet, she keeps Hindi poetry in her heart and loves to recite them too. Golfing with her hubby, listening to Ghazals and playing with her pets are her greatest stress busters.
Moushumi spent two decades and more in leadership roles in corporate communications and brand reputation with global brands like Intel, GE Money and Philips. She won the much acclaimed Intel Achievement Award for her work with language media targeting women at home on how they can use the powers of an internet enabled PC.
She is now an independent brand and communications consultant and advises Venture capital funds, starts ups, not for profits. She is also a very well established and well recognized communications trainer. She has delivered close to 30 communications training workshops in online and offline modes.
In the not for profit space, she has worked closely with the Antara foundation (from May 2017 – August 2019)as their media and advocacy consultant.As a volunteer with the Empower Foundation, she hopes that her communication skills will help in building and crafting the right messages for the audience that the foundation engages with. A pure dog lover, she makes no bones about the fact that as compared to humans, dogs are indeed a few notches above when it comes to being sincere and loyal.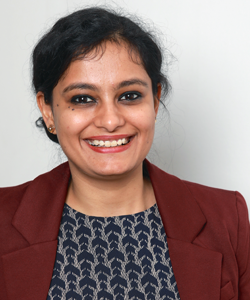 Shruti presently leads partnership and marketing and communication for the Tony Blair Institute's global citizenship education programme called Generation Global across Asia. She has a decade of experience working as a management consultant advising governments, funding agencies, not for profit organizations, and corporates across sectors such as energy, power, operations, education, and skill development. Her expertise lies in designing and implementing large scale education solutions, improving efficiency of academic processes, and developing new market expansion strategies. She holds a MBA from the Indian School of Business and a degree in Electrical Engineering from the University of Illinois, Urbana Champaign.
Director and Founder, Rajiv Sharma heads the business from the forefront by providing strategic leads and vision. Rajiv's strengths range from a financial & business expert to an affable person. On several occasions, he has shown signs of a person with the photographic memory. Other than an avid traveller, he's a foodie at heart who loves playing golf.
With a degree in Law from Delhi University and MBA in Business Management from FMS also Delhi University, he has held senior management positions for over 25 years at Kodak, HCL and was also the CEO of Airtel before he quit the corporate world. Sensing a considerable lack of skilled people in the job market, he left a long and successful corporate career of years to mould Empower Pragati into what is today.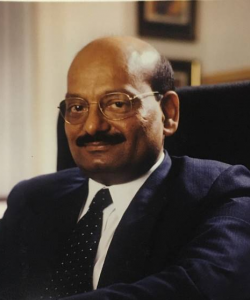 Mrinal has a bachelor's in Business Administration from Narsee Monjee and a post-graduate from the Indian School of Development Management (ISDM), He has spent the last 8 years in the skill development sector and has a deep understanding of it. In his current role at Empower Pragati as a chief strategic officer, he is working on designing and implementing innovative livelihood programs for youth, women, and micro-entrepreneurs belonging to the informal sector.